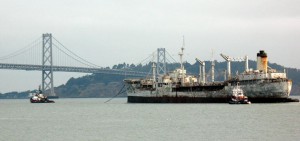 Westar has extensive experience working in the demanding marine environments to provide offshore marine transportation to our customers safely, on schedule at a competitive cost. Our fleet consists of tugs ranging from 880 to 4000 horsepower, providing coverage for all of our customers' offshore towing needs.
Our management team works with you throughout the completion of your offshore towing projects. We are committed to managing your offshore marine transportation projects safely and on schedule worldwide.
Our diverse fleet of vessels and talented, skilled masters and crews enable us to provide our customers with the best resources possible for their projects. Our commitment to safety, exceptional vessel maintenance and customer service ensure your project will be completed on time.