Westar is a women-owned and operated company. Our success is defined by our champion reputation for outstanding customer service. Due to this company-wide focus, we have long-lasting customer relationships. We understand our customer's operations and have a willingness to create safe and economic solutions for our customers. The quality of our work and our excellent safety record nurtures these associations.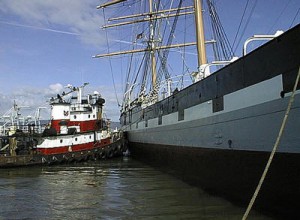 We are committed to safety in all aspects of our operations. Our vessels have received 36 – Jones F. Devlin Awards for safety and our employees and vessels have been awarded U.S. Coast Guard commendations and awards for lifesaving.
We have an outstanding relationship with government entities. We were appointed to the first barge seat on the San Francisco Harbor Safety Committee in 1994 and have maintained membership on the Committee since that time.